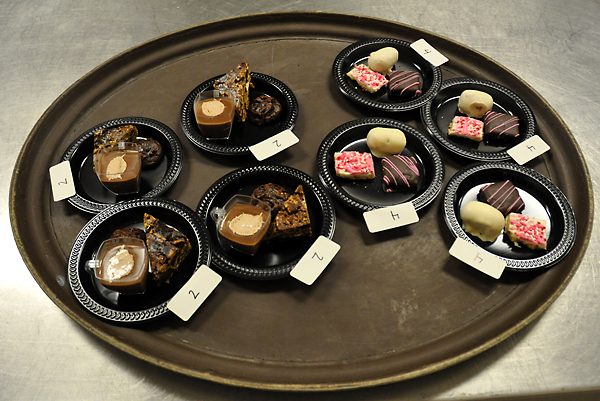 Having the fox guard the henhouse, immediately came to mind when I was recently asked by Heather Keach to fill in for her as a guest judge at Chocolat, a chocolate delicacies competition being presented by the Lewiston Middle School on Sunday, January 29. This, the 8th Annual occurrence, was held at the Green Ladle on the Lewiston High School Campus. For those of you who are not familiar, the Green Ladle is a Culinary Arts program for 6 Lewiston/Auburn area High Schools and Adult Ed. The program has graduated over 400 students in the last 15 years.
After proper introductions to my fellow judges, Ella Raibert, owner of Ella's Chocolates in Lewiston and Bill Webster, school superintendent and former owner of Haven's Candies we got down to business or pleasure depending on who's point of view you're looking from. Becca Levesque, a Culinary Arts pastry instructor at the school, explained the process to us and then we began the judging.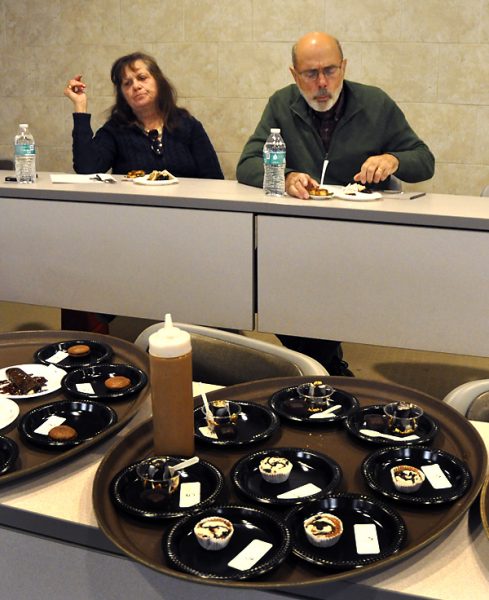 I want you to know that what kept me going throughout this ordeal is my acute sense of civic duty. Tasting chocolate treat after chocolate treat is not a job for the faint-hearted but someone has to do it.
We sampled delicacies from 8 local restaurants and food service facilities and judged them on taste, texture and presentation. Talk about hard decisions. Choosing one chocolate delicacy over another is like trying to choosing your favorite child! Even if there is a clear favorite they are all incredible.
After careful consideration we came up with our top three. Our decision seemed a little more valid when we discovered that we had all rated the same three contestants relatively evenly. We presented our results to Becca and then joined the crowd in the dining room who had come to enjoy all the chocolate delicacies and a buffet of savory treats prepared by the Culinary Arts students.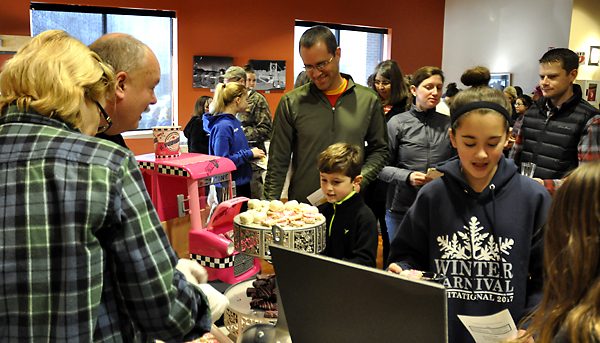 I must say I had a wonderful time and if I should be lucky enough to be called upon to serve again next year I will graciously accept.
Like I said, someones gotta do it!
Link to Chocolat Coverage on Facebook