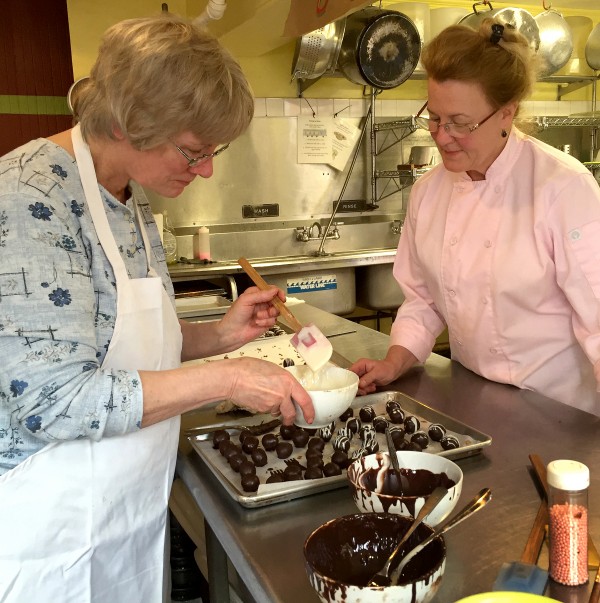 After months of anticipation on March 5th Kurt and I drove down to Boston for a 2 hour chocolate class with acclaimed Confectioner Lee Napoli, aka, ChocoLee. After getting a little lost we arrived at her shop at 23 Dartmouth Street in Boston's South Side. To make the experience even more special I had found out just days before that all the other class attendees had had to cancel and it would only be ChocoLee, my husband and I. This meant I had 2 whole hours to pick her brain and learn all I could about the ins and outs of working with chocolate.
After a very brief introductory session we got to work and I began my barrage of questions. What's the best temperature? What is seeding? Plus numerous questions regarding ganache which I would love to use more in my cake decorating business. Despite bombarding her with questions we did manage to create a large batch of almond bark, two huge trays of truffles and a heaping helping of chocolate/nutella cups. (All of which went home with us I might add.)
My husband and I had a great time diving head first into the world of chocolate. If you love chocolate like I do use the link below and schedule your own class. Tell her Dorene sent ya.
Now I just can't wait to purchase some quality chocolate and have a go at making some almond bark in the comfort of my own kitchen.